LYNN A. DUTTLINGER, CPA
Senior Director
219-874-0210 ext. 3490
lduttlinger@clh.cpa
With nearly 40 years' experience in public accounting with public accounting firms in the region, Lynn has extensive knowledge in the areas of taxation and planning. She joined CLH in 2003 and now serves as a senior director of the firm.   Read more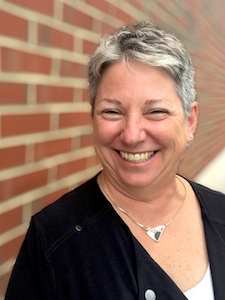 Though she grew up on the Eastern seaboard, she attended Northern Illinois University to earn her Master of Science in Taxation. There, Lynn was a teaching assistant, as well as a writer and proofreader for the CPA Examination Review and GAAP: A Transactions Approach. Lynn has CPA certification in both the State of Indiana and the State of Illinois. Additionally, she is a member of the American Institute of Certified Public Accountants, including the tax and personal financial planning sections, as well as the Certified Public Accountant Societies in both Indiana and Illinois.
Lynn makes community involvement a priority. Currently, she serves as treasurer for Save the Dunes, a non-profit organization dedicated to preserve, protect, and restore the Indiana Dunes, and she is the treasurer for the South Shore Nautical Education Foundation (SSNEF), a non-profit that promotes boating safety and education. She assists SSNEF in administering the sailing school for both youth and adults. Lynn is also actively involved with the Greater Indiana chapter of the Alzheimer's Association, principally with fundraising, and in 2021, was acclaimed as the Top Individual Fundraiser of the Year. She continues to honor her family's Maine roots by serving on the board of the Shiloh Pond Committee, which is dedicated to preserve and protect the natural resources and traditional uses of the land in Kingfield, Maine.
When she's not engrossed in tax analysis, Lynn enjoys being outdoors, especially when she is sailing, gardening, spending time in Maine, or walking her dog, Marty. She also loves traveling to explore new places with her family.